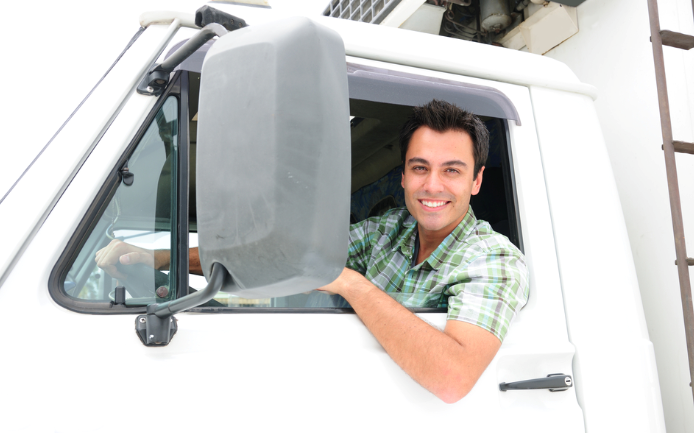 Surely you've had one of those days when relocation seems necessary for a better livelihood. It can be moving nearer to your office to save on travel time, new office space to accommodate business expansion, or new commercial centre to meet customers demand.
Nonetheless, relocation can be a tedious process for those who have little to no experience about moving and what it takes to plan for a move. With numerous moving companies like LCH Logistics, they make moving all your stuff look seamless which is actually their forte.
Without the aid of a moving company or lorry rental, relocation can prove to be a hassle. Try to imagine the number of trips you'll have to make to move all of your belongings. It can be an appalling experience considering how much stuff you have in your home or the office.
To save you the hassle of making multiple trips for one relocation, renting a lorry or hiring a moving company will do the trick. Besides, you get to gauge what it's like to plan for a relocation – a once in a lifetime experience for some people.
If you're thinking of renting a lorry to aid your move, you've come to the right place. However, if you're in doubt, let's understand the reasoning behind how renting a lorry in Singapore can benefit you during relocation.
You're in charge
When it comes to planning for a move, most people will look to hire a moving company rather than doing the relocation themselves. It may be convenient but you'll have little control over the moving process. That feeling can be complex if you prefer to have a say in how professional movers pack and move your stuff. Renting a lorry, on the other hand, gives you complete control over your relocation. That way, you can decide which of your belonging gets to be moved first.
Cost-efficient move
For an effortless move, hiring a moving company may be your best solution but it can be costly due to the number of hired movers, travel distance and the amount of stuff you have. If you're looking to reduce the cost of your relocation, renting a lorry will do the trick as it allows you to save money on hiring movers. You can also enlist help from your family or friends with the packing and moving, provided that they're physically capable of helping you.
Various truck sizes
If you don't have much stuff to move, chances are you can rent a small lorry which costs lesser than larger lorries. Most moving companies in Singapore offer a range of moving vehicles to suit various logistical needs. By choosing a lorry that can fit all your stuff, you get to save some money and reduce the time needed to move your belongings. Be sure to choose a truck that's large enough and perhaps, you can complete your relocation in a single trip.
Greener move
Relocation can affect the environment as much as traffic congestion does. However, you'll be glad to know that most moving companies offer lorry rentals that are powered by diesel. Surely you've noticed how most heavy transport can travel far without the need to refuel often. That's because they're powered by diesel which compresses the air first before the fuel is injected. Renting a lorry that is powered by diesel means you'll refuel less often and perhaps, be able to complete your move in a single trip.
Renting a lorry in Singapore
Before you rent a lorry, be sure to check the amount of stuff you have and the size of your furniture. That way you can rent a lorry that can fit all your stuff for a single trip. Be sure to do your research as most companies offer a range of moving vehicles measuring 10 feet to 40 feet container truck.
Additionally, you may want to book your lorry rental early to avoid any disappointment and high rental cost. Early bird gets the worm. As the saying goes, scheduling your lorry rental early will ensure that you get to rent a lorry that's within your relocation budget and suitable for your moving need.
If you have little to no experience in driving a lorry, you needn't worry as LCH Logistics offer lorry rentals with driver. You can also rent a lorry, given that you have the necessary license to drive the truck.
At LCH Logistics, we offer three types of moving services – local deliveries, house move or corporate move, and full container haulage. If you're looking for an affordable relocation service, you've come to the right place. For your moving needs, email us at sales@lchlogistics.com.sg or contact us at (65) 6570 9560 or (65) 9224 9911.
Tags: 10 ft lorry rental, 14 ft lorry rental singapore, 24 ft lorry rental singapore, lorry rental bukit batok, lorry rental price, lorry rental rates, lorry rental singapore, lorry rental with driver, lorry services singapore, rent a lorry singapore