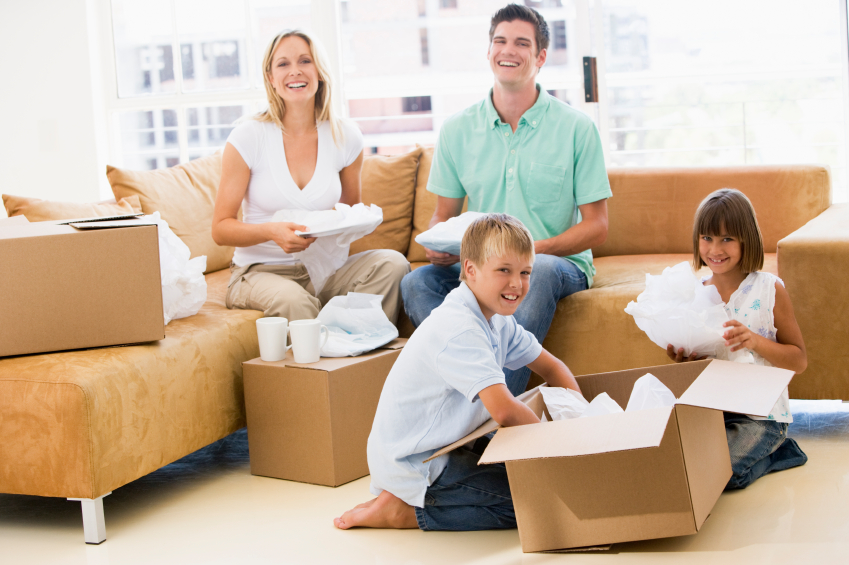 Moving into your new house is always exciting as you'll have a space to decorate and furnish. However, there are many things that you need to cover to ensure a smooth relocation process.
When you know what to expect and prepare ahead of time, it'll save you the trouble and stress that comes along during the residential move. If it's your first residential move, chances are that you're reading this to guide you through your entire relocation process. Ahead, we're sharing some of the steps for a smooth house or residential move.
Before that, you need to understand that relocating your house isn't as simple as packing your clothes and toiletries for a vacation. If it was that simple, anyone you know who's planning for a relocation can do it in a few days.
Plan your relocation early
Always start your relocation preparations early to avoid last-minute changes to your plan. Before you hire residential movers, you should first establish a budget. If you're looking to cut cost, you can opt to rent a lorry and get your family or friends to help with your moving.
If it seems hard to get help from your acquaintances, it'll be wise to hire a house moving company. That way, you don't have to worry about getting help. However, you can expect to exceed your budget as hiring residential movers may cost more.
Pack your belongings accordingly
Once you've decided to DIY your residential move or hire home movers, you can start filtering through your belongings and decide what to move. Here's the tricky part, going through all your stuff takes a long time, so work on the common items first.
Clothes and wearables
You can start packing your clothes and other wearables that you don't use daily such as your shoes, bedsheets, and towels into boxes. Make sure to leave some clothes out, enough for you to change into until your relocation day.
Framed photos and mirrors
These fragile items are best packed early to avoid incurring damages during last-minute packing. The best way to pack these is to wrap them with plenty of bubble wraps and paper. That way, you don't have to worry about them breaking.
Kitchen items
Aside from the things you need until the day you move, you can pack most of your kitchen items ahead of time. Make sure to wrap any of your glassware with paper or bubble wrap to avoid unwanted mishaps. You may also want to fill the space in boxes with crushed paper to absorb any movement during the relocation process.
Electrical appliances
Items like your washing machine, refrigerator, and rice cooker can be unplugged a few days before you move out. For your refrigerated or frozen foods, it's best to use or donate them if you can't seem to finish them. If there's a distinct smell to your refrigerator, you can fill a cloth pouch with unused coffee grounds and place it inside to absorb the unwanted odour.
Valuable items
Any item that you deem valuable shouldn't be packed into your moving boxes. Instead, you can pack them along with your important documents and take them with you personally during the move. That way, you can prevent any misunderstandings from occurring.
Update your mailing address
Some people take this lightly as we can now do the changes online. However, it's best to notify your change of address personally to service providers like your bank and insurance company. By doing so, you'll be able to safeguard your personal information and prevent it from falling into the wrong hands.
Inform utility company
You may want to inform the utility company to schedule for disconnection for your old house and schedule another day for your new place. Be sure to schedule the dates correctly so that you don't have to scramble between two places at once.
Planning for a smooth relocation takes time and effort. If this seems like a daunting task, you can opt to hire residential movers to help with the packing and moving. That way, you can focus on handling other matters like changing your mailing address and scheduling your utility connection.
If you're wary about hiring home movers, do your research ahead of time and find a house moving company that's reliable. No doubt, home movers are trained to help people pack and move their things in an appropriate manner. You can rest assured that all your belongings will be handled with care.
At LCH Logistics, we offer three types of moving services – local deliveries, house move or corporate move, and full container haulage. If you're looking for an affordable relocation service, you've come to the right place. For your moving needs, email us at sales@lchlogistics.com.sg or contact us at (65) 6570 9560 or (65) 9224 9911.
Tags: commercial moving company singapore, home relocation services, house relocation services, residential moving company