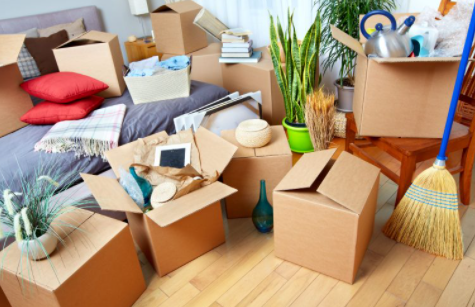 Moving can be stressful yet a thrilling experience due to the relocation process. While some may find it exciting, most of us in Singapore find it stressful, time-consuming, and expensive.
There's a variety of factors that you have to consider when it comes to preparing for a move which includes gathering supplies and figuring out the logistics. But, you're more likely to hire a house moving service as they make the moving process smoother, easier, and less stressful.
Hiring a residential moving company will surely take the load off your shoulders but things can go south if you make the wrong choice. Although a house moving service often comes off pricy, you'll be relieved when you pass the moving responsibility to the professionals.
Bear in mind that professional movers from any residential moving company like LCH Logistics are trained to move your valuables with care. They are also equipped with the skills and expertise to ensure you have a smooth relocation. Here are a few things to consider when it comes to choosing a house moving service in Singapore.
Recommendations from people you know
It's quite common to begin your search on the internet but there are times when Google may not be the most reliable place to start your search. You can instead get recommendations from your friends or family who have used house moving services before.
By reaching out to them and asking about their experiences, you can get first-hand recommendations and reduce the chances of hiring an unprofessional residential moving company. However, it's also possible that someone you know had a bad experience with some of the house moving services in Singapore.
Perhaps some of your friends or family had a pleasant experience with a residential moving company that doesn't have a strong web presence. Nonetheless, filtering out your recommendations can provide you with insights that you can't find online.
Industry reputation
Now that you've gotten hold of the names of a few companies to search for, it's time to look up for their service reviews. You see, the reputation of any company in the logistics industry is generally influenced by their years of experience providing services to the public.
Reviews are a common way to understand the quality of service provided by the company. Take food reviews as an example. You'll generally see people leaving either good or bad reviews based on their dining experience. The same goes for reviewing a house moving service.
Residential moving rates
So you've done your research and narrowed down to a few house moving services in Singapore. Before you decide on one, be sure to get the estimated moving rates from the companies that you've selected. That way, you can prepare your relocation budget accordingly.
If you want to have a general idea of the moving rates, make sure you provide all the necessary details of your move. Bear in mind that you'll only get the base rate which doesn't include the packing materials, and other add-ons like fuel surcharge, packing fee, handling fee, etc.
Should the company refuse to disclose information on the additional fees, you can save your time getting more information and move on to another house moving service.
License and insurance
When it comes to hiring a house moving service, make sure to use one that is licensed and insured. Nowadays, people can just buy a truck and call themselves a moving company, but only those who have a license are legally bound to protect your valuables.
It's also important to ask detailed questions about insurance as anything can happen out of the blue. Residential moving companies often provide insurance as an add-on. Depending on the weight and value of your belongings, the value of your insurance coverage may vary.
Aside from considering these factors, you should also ask the following questions which are related to the moving process.
Do you provide packing services?
The most tedious part of any relocation is packing all that you have in a mannerly order. If you prefer that the movers help you do the packing, make sure you find out how your belongings are packed and labelled.
Keep an inventory of all your belongings, the number of boxes, etc. That way, you can keep track of all your stuff that is being moved. Additionally, you may ask the residential moving company if they charge a fee for the packing service.
How do you handle claims or disputes?
Be sure to ask the company about their policy for resolving claims or disputes against them. Should there be a problem during the move, how will the dispute be resolved? Will it be dealt civilly or will you be forced to resort to the law?
If the residential moving company tries to resolve claims or disputes civilly, chances are that you're talking to reliable house movers.
For a first-timer, hiring a house moving service can be tricky and stressful. Luckily, LCH Logistics provides relocation services with movers. You have two lorry options to choose from – the 10 feet lorry or 14 feet lorry.
If you're looking for an affordable relocation service, you've come to the right place. For your moving needs, email us at operation@lchlogistics.com.sg or call us at (65) 6570 9560 or (65) 9224 9911.
Tags: house mover singapore, house relocation, moving company