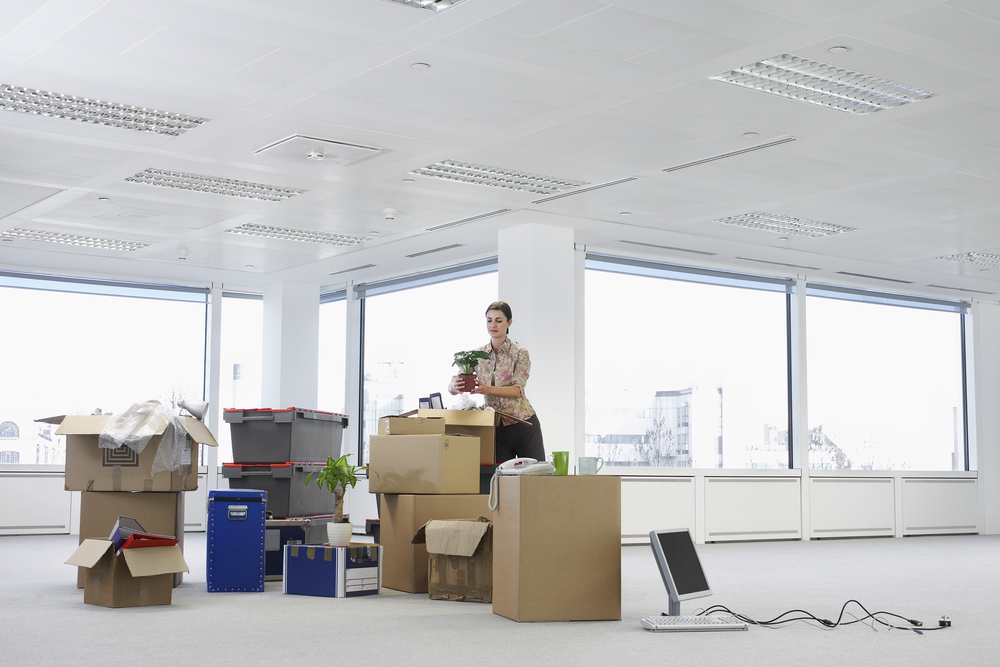 Are you considering to relocate your office to provide a bigger and better workspace for your employees? As your business grows, you'll certainly need a bigger space to accommodate all your operations. Relocating your office will also require thorough planning as it involves finding a location that meets your objectives, brand and financial needs. While there can be various reasons for office relocation, we'll be focusing on some of the best reasons for office relocation.

Best Reasons to Relocate Your Office
Growth and expansion of business
Start small, think big. As the saying goes, most businesses began their journey with a humble background. Your office may have been small to begin with but as you gain more customers and hire more people, you may experience some issues with overcrowding. This may affect your employees' productivity as they can't concentrate. To resolve this issue, it's best to relocate your office while taking into account future business growth and expansion.
Reduce operating cost
You may have started small at a good location with a reasonable rental cost but as time passes, more businesses start to open up in your area, which gives rise to your office rental cost. Additionally, your building's infrastructure may also cost you more due to the maintenance fee and local regulations. If you can reduce the operating cost by moving to a better office space with a lower rental cost, why not?
Upgrade or reorganise the office
If your current office facilities continue to disappoint you and your employees with its limitations, it's time to move to an office space that is equipped with better facilities. Given that you've found an office space which allows you to have total control over the layout, you'll have the freedom to create more spaces and reorganise the furnishings. Besides, relocating your office to a better and more modernised space may significantly improve your company's image, allowing for a wider customer reach.
Improve employees' well-being
You may have no issue with your current office location, but you'll need to move to another location someday to accommodate your business' growing personnel. Have you ever noticed how some businesses with office spaces which are located near retail spaces tend to do well? That's possibly due to the office's regulations which allows the employees to take some time out of the office workspace and explore to recharge and refocus.
Strategic location
If your customers are having a hard time finding your office space, you may want to consider relocating your office somewhere that is easily reachable. Put yourself in their shoes – you wouldn't want to be in such a situation and it'll affect your company's reputation and business growth.
Relocating your office in Singapore can be challenging but nothing beats the actual move you're going to make. You'll need to start planning for the move once you've found a suitable office space. Be sure to inform your employees and customers of the move so that they can prepare for it. You may want to update all the necessary details that keep your business going like office address and contact number.
Hire professional office moving companies / movers
Instead of relying on your employees to help move most of your office furniture, why not hire office relocation service provider like LCH Logistics to help with the move? You'll save yourself the trouble of having to designate moving tasks to your employees.
Although hiring professional movers have its pros and cons, the pros outweigh the cons. Firstly, you'll have people who are trained and equipped with the necessary knowledge of commercial moving, not to mention these professional movers are dedicated to what they do. So, you can rest assured that your office equipment and the furnishings are handled with the utmost care.
Furthermore, professional movers can handle the tricky part of packing office equipment by applying proper techniques to prevent any damage during the relocation process. You wouldn't want to burden your employees with moving fragile equipment like computer monitors.
Depending on your choice of commercial moving company, you may be able to get a quote before deciding on any of their services. Your employees will also appreciate the help rendered by professional movers and save them the time of trying to figure out the technical details.
Additionally, the commercial moving company may be able to provide the necessary equipment to lift some of your office's heavy equipment like the multi-function device onto the moving truck. Just be sure to check with them on that.
At LCH Logistics, we offer three types of moving services – local deliveries, house move or corporate move, and full container haulage. If you're looking for an affordable office relocation service, you've come to the right place. For your moving needs, email us at sales@lchlogistics.com.sg or contact us at (65) 6570 9560 or (65) 9224 9911.
Tags: office movers singapore, office moving services, office relocation services singapore, office relocation singapore, relocation services singapore