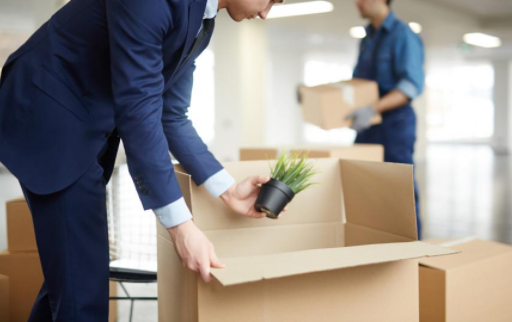 Relocating your business operations has its pros and cons, but it's a decision that shouldn't be taken lightly. Much like a residential move, a commercial move can be costly, may disrupt your business operations and affect your future expansion.
These aside, a change in business location can lead to a range of opportunity that doesn't exist at your current location. Think of the potential growth in revenue that your business may experience. In this article, we focus only on the pros of relocating your business.
Advantages of relocating your office
A better pool of employees
In any business, expansion is unavoidable given the constant changes in the industry. For some businesses, finding qualified employees is a constant challenge. This is especially true for certain businesses that rely on highly-skilled employees.
Take the digital advertising industry as an example. This relatively new industry needs employees who understand how the advertising industry works along with the use of online technology. When your current business location experiences a lack of qualified future employees, it's time to look for a new location to accommodate your business operation.
Lower cost of business operation
There are times when the cost of doing business varies from one city to another. It can be due to the cost of owning or leasing and operating a facility, or the surrounding development which may give rise to your office rental cost.
Not only that, but local regulations can also affect the operating cost of your business. By relocating your office to a location that's far more reasonable and affordable, you get to lower the cost of your business operation.
Surrounding infrastructure
The existence of certain infrastructure at a business location can significantly affect your decision to relocate.
Let's say you're involved in the manufacturing industry. Your business relocation depends on the ease of accessibility such as public transportation (for your employees), rail system network and shipping port (for product distribution).
Depending on your type of business, relocating to a new location that's in proximity with retail outlets can improve your customer reach and boost your employees' productivity morale.
Need for better office facilities
Most businesses tend to start small and then move to larger, better-equipped facilities to facilitate business growth. As a business owner, you have several options which are to relocate elsewhere, build a new facility or distribute your business operation over multiple facilities.
However, you may not have the capital or time needed to invest in a new facility as well as distribute your business operations over multiple facilities. The only way to provide better office facilities is to relocate elsewhere.
Additionally, once you find an office space that gives you total control over the layout, you'll have the freedom to create more spaces to accommodate your business needs.
Better quality of life
When you relocate to a location that provides affordable housing, quality schools, nearby retail stores, recreation park, cultural attractions, healthcare services, and public transportation, it can significantly affect your employees' quality of life.
That's because the well-being of your employees matters significantly as it impacts their productivity. While your new business location may not offer every item on the list, it can be appealing to some of your employees.
Relocating your business in Singapore can be challenging but it's for a better outcome of your business expansion. Proper relocation planning is required once you find a suitable office space. Make sure to inform your employees and customers of your business relocation, and update your business contact information.
Hire professional office movers
Instead of relying on your employees to help with your office relocation, you can hire office relocation service provider like LCH Logistics to help with the move. That way, you'll save yourself the trouble of designating any moving tasks to your employees.
Hiring professional movers have its pros and cons with the pros outweigh the cons. First of all, you'll have movers who are trained and equipped with the necessary knowledge of commercial moving. So, you can rest assured that your office equipment and the furnishings are handled with the utmost care.
Besides, professional movers can handle the tricky part of packing office equipment by applying proper techniques to prevent any damage during the relocation process. You wouldn't want to burden your employees with moving fragile equipment like computer monitors.
Depending on your choice of an office moving company, you may be able to get a quote before deciding on any of their services. Your employees will also appreciate the help rendered by professional movers and save the time of trying to figure out the technical details.
The moving company may be able to provide the necessary equipment to lift some of your office's heavy equipment like the multifunction device onto the moving truck. Just be sure to check with them on that.
At LCH Logistics, we offer three types of moving services – local deliveries, house move or corporate move, and full container haulage. If you're looking for an affordable office moving service, you've come to the right place. For your moving needs, email us at operation@lchlogistics.com.sg or contact us at (65) 6570 9560 or (65) 9224 9911.
Tags: commercial moving company singapore, office movers singapore, office moving services, office relocation services singapore