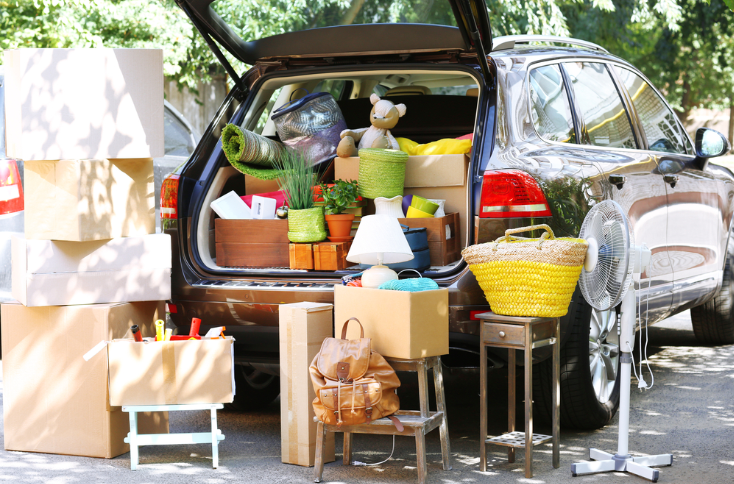 You've found a new place to stay and are anticipating for the day you move in. While it can be an exciting new experience, you'll need to have a proper plan and schedule to ensure that your move goes smoothly. As with all things that require you to make prior preparation, moving a house in Singapore will also require you to be prepared for some unforeseen circumstances. If you thought that you'll only need to pack up your stuff, sort them out and book for a house moving service, you're just halfway there in planning for a house move.
Imagine having to move out with tons of huge furniture and you didn't ask for help from anyone. It's certainly impossible for you to move them because (1) the furniture are bigger and heavier (if you're small-sized); and (2) there's too much for you to move at once. You have to admit that moving tons of things by yourself can be tedious if you're not prepared or have no proper plans in place.
While there are people who are good at planning, there are those who prefer to do things at the last minute. You don't have to be a good planner to know what you need to do but at the very least, you're prepared and can come up with a backup plan for when things don't go your way. For those who prefer to do things at the last minute, they're bound to face some challenges and be under pressure when their moving day approaches.
Planning for a house move can be stressful as it requires you to put in a lot of effort and time. If you're the kind of person who likes to procrastinate, you're more likely to break under pressure or face unimaginable amount of stress. Imagine having to pack most of your things in a few hours before your scheduled house move. It'll be a mess and you're likely to forget some of your belongings during the packing process.
Moreover, if you haven't schedule your house move with any residential moving company in Singapore, there's a possibility that you'll be left with very few quality moving personnel and type of lorry. You also won't have the time to make a comparison to get the best deals on house moving service. If you need urgent hire of a house moving service, you'll risk falling victim to scams. Making a last minute reservation will also cost you more than what you should pay.
Strategies to lessen the stress of moving
Although moving can be a stressful and tiring process, it doesn't have to be that way with the following strategies:
How far in advance should you hire movers
As soon as possible! If you're moving within Singapore, you might want to schedule as early as you can. When you schedule early, you'll have plenty of house moving services to choose from and you get to compare the cost. It'll also give you a peace of mind knowing that you have sorted out the logistics for your moving process. You also need to consider the amount of stuff you have and the hours you'll need to pack everything. If you're looking to DIY your moving process, you can choose to rent a lorry. Meanwhile, if you're moving abroad, it's highly recommended for you to schedule the logistics months in advance. This is to ensure that most of your belongings are moved in an orderly manner.
At LCH Logistics, we provide three types of services – local deliveries, house move or corporate move, and full container haulage. If you're looking to hire a house moving company, you've come to the right place. With 20 years of experience, we also provide relocation services equipped with movers. For your moving needs, email us at sales@lchlogistics.com.sg or call us at (65) 6570 9560 or (65) 9224 9911.
Tags: home relocation, home relocation services, house moving company singapore, house relocation, house relocation services, relocation, relocation services