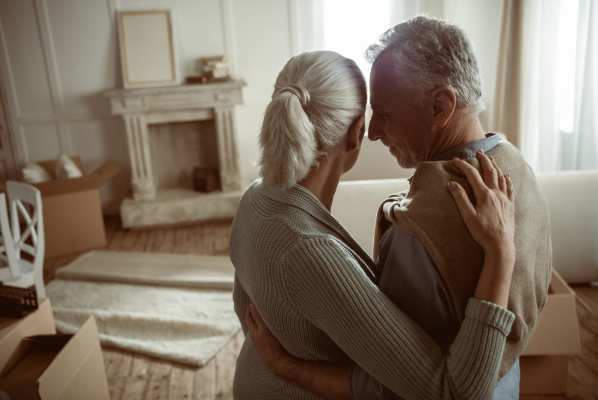 Have you ever thought of moving out because you wanted a change in environment? If so, it could be due to your current surroundings or you simply want to make some changes to your life. In Singapore, the idea of moving out can be exciting for some, but it can also be stressful when you put a lot of thought into it. You may think that all you need to do is to plan for your moving day, pack up your stuff and move into your new place. But that is not all. It is a time-consuming and expensive process as you will need all the help you can get to move to your new house.
If it is your first time moving out, it will be a whole new experience after living with your family for most of your life. There is no need to fret over the actual idea of moving out as these are some tips for you to manage the stress.
 

Acknowledging the stress

 

By accepting the stress that comes when you plan your house move in Singapore, you may know what to expect and come up with a backup plan. You will also get a peace of mind knowing that there are some things which can go out of your control and the only thing you can control is yourself. Think about the times when you overcome the stress of having to complete your work within a certain period. Stress is inevitable so long as you live. But if you can manage it, the sense of accomplishment is worth it. Besides, it also challenges your mental capability and how you deal with the stress. Take the time to understand how it changes your course of actions while you plan for a house move in Singapore.
 

Do your research

 

What I mean by doing your research is to search for the best possible route to get to your new place before your moving day so that you don't waste time getting caught in traffic. Although Singapore is physically small, the chances of getting lost is high if you are not familiar with the area. Besides, if you explore the area before your house moving day, you may be able to learn of the shortcuts (if there is any). Getting to know a place before you move in will come in handy on the day you move as it marks a new beginning in your life.
 

Create a To-Do list

 

We tend to be forgetful when there are a lot of things on our mind. Our train of thoughts may get disrupted and thus, our first instinct is to clear our mind and get things organized by creating a list of things to do or get. In your case, it will be a list of things to do before, during and after the house move. Why is it important to have a list? Well, it can give you a sense of what you can control like the timeline of your move. The list also serves as a reminder to clean up your old house after all the moving.
 

Pack early

 

Another way to reduce the stress of your house move in Singapore is to pack your stuff early. How early? As early as possible. You will be moving from one place to another which is entirely different from packing for a vacation. Besides, if you have a lot of stuff to move, then it is best for you to start packing early so that nothing is left behind. Just imagine the hassle you would have to go through if you left something behind. If you tend to procrastinate, it will be more stressful once your moving day approaches and you realize that you still have a long way to go in packing all your stuff. You will also get to declutter some of your belongings.

 
 

Label your boxes accordingly

 

After packing all your stuff into the boxes, you might want to label them accordingly so that you can keep track of the things you have. It will save you the time of having to figure out which item went into which box while you are unpacking in your new house. Besides, it will be less of a headache to give directions to your family or friends if they decide to help you with moving the boxes. Moreover, if you are not familiar with the configuration of your electronics, you can also label the cables to prevent them from getting mixed up.
 

Enlist help

 

If you are moving to a new house for the first time, it can be overwhelming to do it on your own. It is best to get some advice from your family or friends who have prior experience in moving out. If you are on a tight budget, you can ask them if they can spare you some time to help you. Sometimes having a familiar face in a completely new environment will lessen the stress of moving out. But remember to show your appreciation for any help you receive and return the favor when needed.

However, if you have the budget to hire house movers in Singapore, it will certainly lessen your stress of moving out. They are trained to help people move things and will carry out their jobs in due time. You will not need to worry about packing your stuff as they will do it for you with great care. The house movers will also deal with the heavy lifting so you will have less of a headache worrying about some of your big furniture. But, be sure to hire a house moving company that is reputable, otherwise you will end up with more stress.

If you are looking to hire a house moving company in Singapore, LCH Logistics is the right place to look at. We have 20 years of experience in providing one-stop services from local deliveries, house moving, corporate moving to full container haulage. We also provide relocation services equipped with movers. For your moving needs, email us at sales@lchlogistics.com.sg or call us at (65) 6570 9560 or (65) 9224 9911.

Tags: house mover singapore, house moving company singapore, house relocation services