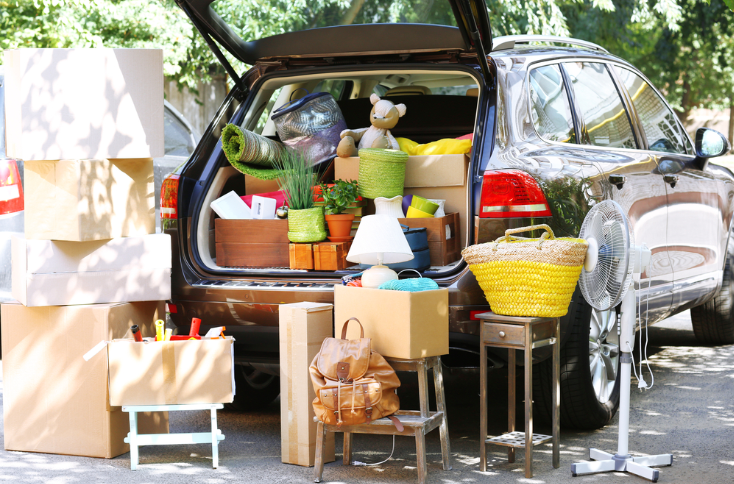 Introduction
Moving house in Singapore can be a frightening yet exciting prospect. There are a lot of decisions to make and plans to coordinate if you want to get it right. Whether you have been living in Singapore for many years or are coming from overseas, making sure that you have all your bases covered is crucial. The most important decision you will need to make is choosing the right house mover. Thankfully, this blog post will provide useful tips and advice on how to make the best choice of house mover in Singapore.
The advantages and challenges of moving house in Singapore
Moving house in Singapore can be a rewarding experience, especially if you get it right. There are many advantages to making a Singapore home your own, from excellent employment opportunities to things to do and see. On the other hand, there can be challenges to it as well, including the cost of living and challenging paperwork. Singapore's rental policies can also be a cause for concern, as they can be quite strict. To ensure a successful move, it is important to plan your finances in advance and familiarise yourself with all the legalities involved. There are a few hoops to jump through and you need to make sure you get it right so that your experience is a successful and stress-free one.
Choosing a House Mover
Simple steps for picking the ideal house mover
Picking the right house mover for your move is essential for a positive relocation experience. To ensure everything goes smoothly when you move, the following steps should be taken. Firstly, make a list of potential companies that provide services in the area you wish to move to. Then, do your research by comparing pricing quotes and services offered. Look into the company's experience, level of professionalism and their safety record. Make sure you understand any additional fees before signing any contracts. Finally, visit the local branch and discuss any questions with their team. Following these steps should help you find the right professional house mover for your needs.
What services are provided by house movers in Singapore
House movers in Singapore generally provide a comprehensive range of services to ensure you can have a successful relocation. These usually include packing, dismantling, loading, unloading, and reassembling your furniture and household items. Most also offer readying services, which are useful for tidying up your new home before moving in. Many also provide storage solutions, allowing you to securely store your belongings during the move, saving you the effort of having to transport and store them all yourself. With a variety of trustworthy and reliable house movers in the country, finding the right service that matches your needs should not be difficult.
Preparing for the Move
Tips for packing and getting ready
It is important for everyone planning a move in Singapore to be prepared – this includes your packing and getting your home ready for relocating. Start by creating an inventory of everything you need to pack for each area. Group items into boxes that are well labelled with detailed contents and the room it is destined for. Pack heavier items into smaller boxes and cushion fragile items with newspaper or bubble wrap. Start packing early enough so that packing is completed a few days before the move and not left until the last minute. Remember to hang clothes in garment bags and ensure that you store any essential documents safely and securely. Taking the time to pack properly will make the move so much smoother and quicker.
How to ensure that everything is done efficiently
Preparing and planning for your moving day is a must if you want to ensure that the process is done efficiently and with as little stress as possible. Being organised and allocating tasks can really help. Draw up checklists of required items and tasks so that you can stay on top of everything. It can also be helpful to seek the assistance of a professional moving company to ensure the experience is as efficient and stress-free as possible. Also, make sure to start packing early, at least 2 weeks in advance to avoid piles of boxes needing to be shifted in a hurry on the day!
Setting up and ensuring stress-free process
When moving house in Singapore, you want to make sure the process is stress-free. By taking the time to plan out the logistics thoroughly and find the right professionals to help, you can ensure that your move is efficient and hassle-free. Consider using reliable services, such as reputable removal companies, storage and insurance providers. It is very important that you request a quotation for the services which you need to provide, and make sure it is tailored to meet your requirements, costs, and deadlines. Once you have detailed quotes, it's time to make sure you have the correct housing checklist, allowing you to successfully unpack and set up in your new home. Finally, ensure you create a timeline for each phase of the moving process and communicate regularly with your support team. By doing this, you will ensure your move is as stress-free and straightforward as possible.
Ensuring the safety of all possessions
When moving house, it is paramount to ensure the safety of all your possessions. The priority should be given to delicate items such as fragile ornaments, antiques and artwork, and ensure they are at the top of the moving or packing list. Make sure to be very careful when packing and to use the right packaging material. Be sure to wrap them individually in bubble wrap or use special well-padded boxes or cartons. Use packing paper or newsprint to fill in the extra spaces. If you need extra protection, invest in some specially made moving crates! It's also imperative to adequately label your boxes and identify the contents, e.g. "glassware", "kitchen dishes", "breakables", etc. Additionally, ensure that your furniture items are packed safely and securely to ensure they arrive at your new destination in the same condition they left!
Completing the Move
Moving into the new home
Congratulations! After months of house hunting, you've finally found a home for the family. It's time to get excited and prepare for the move. There's so much to look forward to – making new memories and hosting gatherings in your new house. As daunting as it may seem, the experience can be less stressful by taking it one step at a time. Get ready to embrace the exciting journey of moving into your new home!
Once you have moved all your belongings into your new home, it's time to add the final touches to make it feel like your own. Decorating can be an exciting process, especially when it's all about making your own mark on your brand new home. Whether it's painting the walls in the colours of your choice, getting creative with wallpapers or picking out a few statement pieces of furniture to ensure cosiness, it's all part of the fun of moving into your new place. And with all the possibilities that await you, the excitement at what's to come can be even greater!
Conclusion
Moving home in Singapore can be an exciting adventure! Making sure you get it right is essential, so here's a summary of the key steps for an effective move: first of all, plan your timeline and choose the right type of mover to best suit your move; research your new neighbourhood; gather and pack your belongings securely; and hire reliable storage or disposal services. Lastly, make sure to communicate and document the change of address to all your contacts. By following these tips, you can be sure that your move will be stress-free and enjoyable!