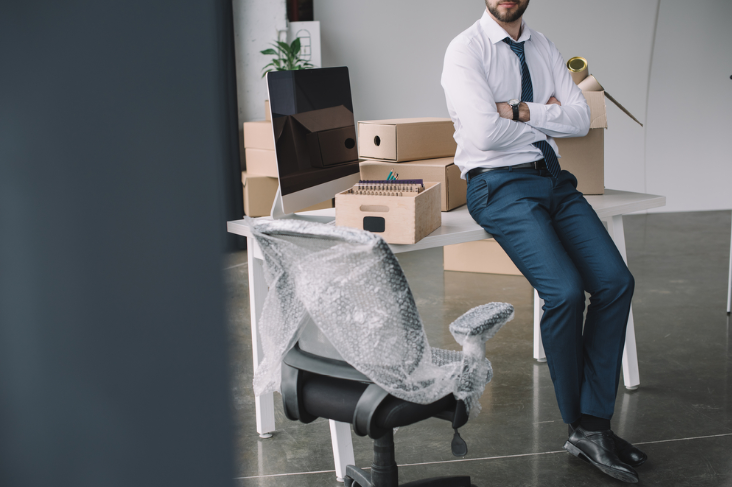 Relocating your office can be both exciting and a stressful process. Not only will it be a change of environment, but it'll also help to boost your employees' productivity. Sometimes, office relocation can be due to the nature of your business or its profitability. Regardless of the reasons for your office relocation, it's important to plan and execute it in a mannerly order.
Additionally, it'll affect the entire operation of your business. Which means you'll need everyone, from the janitors to the top executives, to cooperate during the relocation process. Aside from ensuring that the company's address is updated, you'll also need to inform your customers and stakeholders of your office's relocation. Bear in mind that it'll take you some time to sort out the furniture and office equipment for the new office.
If you're thinking of getting your employees involved in the office relocation process to save cost, you might want to reconsider that thought. They may be a part of your business operations, but not all are well versed in the technicality of your office's equipment. Instead of asking your employees to help in moving the equipment, you can get them to pack their personal belongings so there'll be lesser things to move during the relocation process.
Aside from your employees' personal belongings, you'll want the office equipment and furniture to be transported in perfect condition and set up properly so that your employees can get back to work as usual. Imagine asking your employees to unplug all the cables without labelling them. It'll be a nightmare trying to figure out which cable belongs to which monitor or CPU (Central Processing Unit). Thus, causing a delay in resuming your business operations.
Other than the monitors and CPUs, you'll also need to move the multifunction device–the huge printer/copier/faxing machine that most but not all of your employees depend on. Aside from it being large and heavy, you'd certainly want it to be transported without any physical or technical flaws.You can't possibly ask your employees to move the device because you'll risk exposing them to physical stress or injury. As for the desks and chairs, itwon't fit intoyour car without leaving any scratches.
So how can you get the equipment and furniture transported to the new office in tip top condition? Should you DIY your office move or hire professional relocation services? Which size lorry should you rent to fit most of your office equipment and furniture? If you're looking for some answers to these questions, you've come to the right place.
Renting a lorry vs Hiring professional movers 
It's common for a company to relocate its office in Singapore. Some may relocate to a bigger place to accommodate their growing number of employee, while some may relocate based on accessibility or the cost of office rental.
If you intend to save cost on your office relocation, you can opt to rent a lorry or two to transport your office equipment and furniture.Additionally, you'll need to rent proper moving equipment to lift the equipment and furniture onto the lorry. You'll also need to ensure that your office equipment is packed properly to prevent any damage during the relocation process.
Instead of renting a lorry and additional equipment which will possibly cost you more, why not hire professional movers to do the job?
If you think that hiring professional movers is a waste of money, you should think again. Professional movers are trained and equipped with the necessary knowledge of proper handling techniques.
Though it can be tricky to pack office monitors, CPUs, multifunction device and other equipment, professional movers will apply proper handling techniques to prevent any damage during the relocation process. Besides, they'll be able to handle the tasks swiftly without causing a delay in your business operations.
Depending on your choice of professional movers, some companies can provide the necessary equipment to lift your office equipment and furniture. You can be rest assured that professional movers will follow a standard operating procedure (SOP) to ensure a smooth relocation process.
Besides, your employees will appreciate the help given by professional movers as they need not lift the heavy equipment or deal with the cables and wires. It'll also save them the time from having to figure out the technical details.
Since the process of relocating your office can be more tedious than moving a house, enlisting help from professional movers can significantly reduce the stress and pressure of having to make sure that everything goes as planned.
At LCH Logistics, we provide three types of services – local deliveries, house move or corporate move, and full container haulage. If you're looking for an affordable office relocation service, you've come to the right place. With 20 years of experience in the logistics industry, we also provide four types of lorry rental which includes a driver. For your moving needs, email us at sales@lchlogistics.com.sg or call us at (65) 6570 9560 or (65) 9224 9911.
Tags: house move, local deliveries, office relocation service