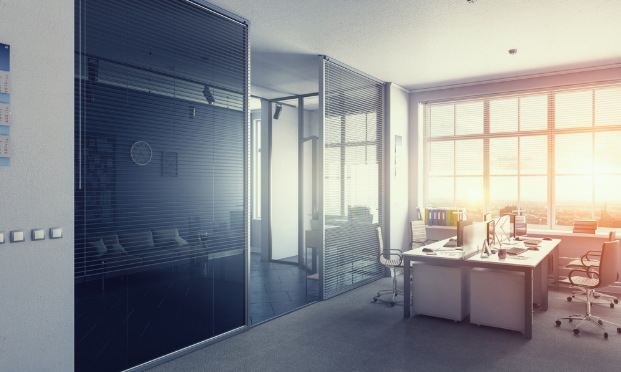 There can be several reasons behind a change in office spaces. Sometimes, it can be because your business is doing well, while other times, it can be the opposite. If your business is excelling, you might need a larger space to produce sufficient products to meet the demands or hire more people to work for you.
Another reason could be due to an increase in rent or if your company has been unable to earn any profits in the area where your business is situated in.
Regardless of the reason behind relocating your office, it is crucial to plan this move strategically so that the entire process will run smoothly. Hiring professional movers with commercial moving experiences can also help with this. But before that, here are 10 tips to remember before moving to a new location:
Sort the current items which need to be moved, stored or discarded
Before relocating, you should get rid of office clutter that has no functional use in the new office. Inspect all furniture, desks, chairs or shelves, and only keep the ones that are still in good condition to move to the new place. For those that are worn out, they should either be discarded or donated.
All unnecessary office documents should be shredded or recycled. You can also look for any tax-deductible charities to donate any surplus office equipment and fixtures. Sorting and organising your items will save you a substantial amount of time during the actual move.
Inform your employees and important stakeholders
Engage all the stakeholders such as board members, partners and employees, with detailed plans on the move. You can send a detailed email or newsletter to update them of the situation. You can go on to explain in greater detail to your employees the reasons behind the move and how it will affect them and the business. This will help avoid any complications in the future.
You can also set up a moving team from each department to help organise and plan the move. They are responsible for helping other employees with the transition and ease the burden as you focus on other things that need to be taken care of for the move.
Notify customers
Notify your customers in advance about any potential interruptions in service such as how long the breaks will last and when to expect the continuation of service. Customers should be kept in the loop so that they can manage their expectations and you can keep your business running smoothly.
Create a checklist of tasks to be completed
It is important to keep track of all the tasks that need to be completed. It can be overwhelming to handle them all so, you can break down the details and delegate the work to be sure that everything can be completed in time before the move.
Choose a moving company and vendors to help with the relocation process
You should do your research on moving companies in Singapore and gather all the necessary information for the safety of your business. You can look through the reviews or testimonials before contacting your chosen partner.
You may also be required to change the telephone or Internet service. Contact your current vendors and check if they can continue their current service in your new office, if not you may need to find a new vendor to set up these utilities.
Arrange for relocation insurance
It is important to get an insurance to ensure the safety of your goods in transit or in storage. You may encounter unexpected situations during your move such as accidents, damages, theft or fires etc. Therefore, the insurance will ensure that your items will be protected or you can be reimbursed in case of an unforeseen circumstance.
Dismantle all items before the move
You should start dismantling items such as phones, security cameras or computer systems from their ports or servers once the moving date is confirmed. This will save you and the moving company time, and ensure that they are dismantled properly without damage. This allows the moving company to move the items security to the new place without damage.
Visit the new space
Survey the new space and check if any additional work needs to be done on the flooring and walls. If needed, you should hire a painting contractor or carpenter to get the job done before the move.
You should also develop the office layout in advance to decide where the office desks or cubicles will be positioned and where the electrical outlets are located. Check through the layout thoroughly and think through these plans in advance.
Prepare the new space
Ensure an easy transition by setting up all the office utilities such as electricity, water or phones before the relocation. Before moving day, you should also ensure that the movers have access to the unloading zones at the new building so that they can easily transport all the furniture. Notify surrounding businesses if the move will obstruct others' business from operating smoothly as well.
Work with a professional commercial mover
If you keep these tips in mind, you will only need to find a professional moving company to ensure that the move will be a smooth and successful one.
LCH Logistics has 20 years of experience in logistics and is a reliable moving company that provides one-stop services such as house moving, corporate moving and local deliveries. LCH Logistics is open 24/7 and will always be ready to answer to your needs. Call 6570 9560 / 9224 9911 or email sales@lchlogistics.com.sg to get a quote today!
Tags: commercial moving company singapore, office moving services, office relocation services singapore