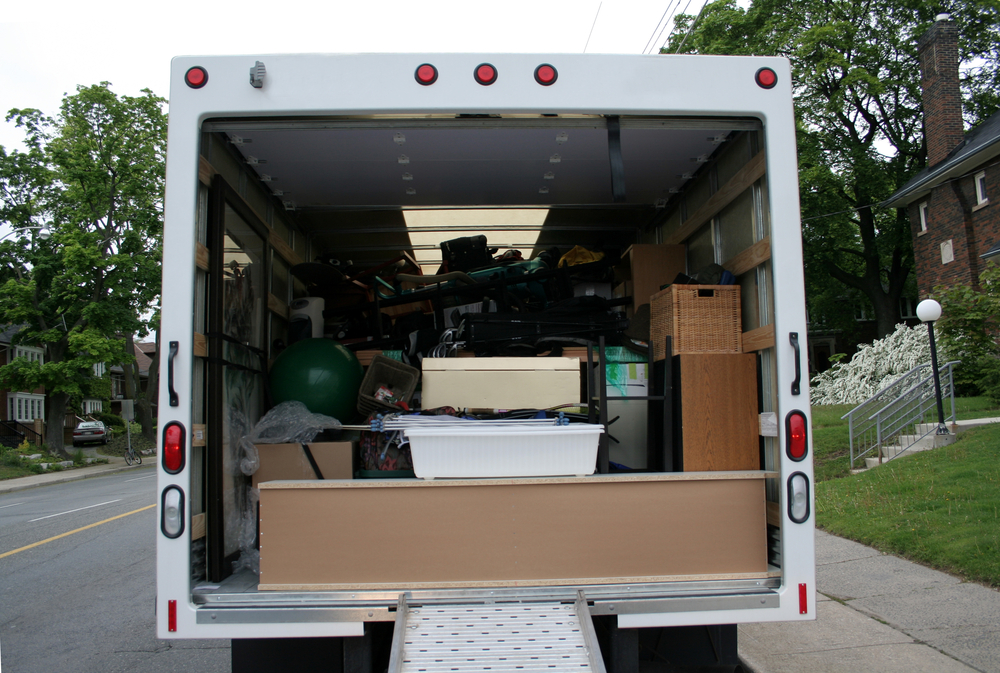 Moving from one place to another is inevitable due to various reasons. If you've ever been in such a situation, you'll know how tedious and stressful it can be when it comes to planning a move. While most moving service providers rely on the usual 10ft or 14ft lorry to relocate the entire house or office, van delivery services can also be used to accommodate your relocation plans, albeit a minor one. Ahead, we're sharing some tips on utilising van delivery services when moving.
When should you utilise a van delivery service?
Believe it or not, van delivery services are much easier to utilise than renting a lorry if you're moving out from your family home to another place and planning to live on your own. Given that some of the furniture like bed frame and wardrobe can be taken apart, you can certainly rely on van delivery services to relocate them.
Aside from moving large furniture, you can utilise van delivery services to transport your clothes and non-essential goods. That way, it'll be an easy move regardless of the amount of stuff you have. If you're looking to relocate at the last minute, hiring professional movers may not be feasible as it requires you to set a proper schedule with the moving company.
Let's say you're at IKEA and you just bought an item or a piece of furniture which can't fit into your car. You may utilise a van delivery service to transport the item back to your place in one piece. Besides, you'll have someone to assist you with the heavy lifting. If you're relocating over a short distance, utilising van delivery services are more viable than renting a lorry, allowing you to save on fuel cost.
Can vans be used for every type of relocation?
The answer is yes and no as this will have to depend on the amount of stuff you have and relocation purpose. If you're moving your house to another location, you may need to utilise a bigger van to fit all of your stuff. However, if you're moving to another location to live on your own and don't intend to bring many items, van delivery services are a better option compared to lorry rental services.
Other than home moving purposes, van delivery services can also be utilised by businesses to carry out their operations. If you've been paying attention to our country's postal delivery services, vans have always been their mode of transport. Additionally, it's easier to manoeuvre when it comes to delivering postal packages. Van delivery services are also suitable for corporate relocation, given that it doesn't affect the business operations.
While you can have various reasons to relocate, van delivery services are capable of transporting your stuff in tip-top condition in the shortest amount of time. Here's how you can take advantage of van delivery services when moving.
How to take advantage of van delivery services when moving
When it comes to moving with van delivery services, most people assume that it'll require some time to plan for the move just like renting a lorry – check for availability, schedule ahead to avoid high costs and enlist help from others. While they're not wrong, it's best to have a plan that's properly laid out so that you won't have to rack up your brain at the very last minute.
For a smooth relocation using van delivery services, you may want to pack only what you need and want at your new place. This reduces the need for a total relocation of your stuff from home. Besides, you get to redecorate your new home with minimal stuff. Additionally, packing your stuff into labelled boxes will allow the delivery services to sort them into the van according to your item's fragility and its intended room.
If you've pre-packed all your stuff, it'll certainly save the van delivery services some time and effort when your moving day approaches. The moving personnel will just need to handle all your stuff with care when the time comes. By taking advantage of van delivery services for your moving needs, you'll be greeted with prompt services similar to that of food delivery services. Just be sure to check with the logistics company before your moving day.
At LCH Logistics, we provide three types of services – local deliveries, house move or corporate move, and full container haulage. If you're looking for an affordable van delivery services, you've come to the right place. With 20 years of experience in the logistics industry, we also provide four types of lorry rental equipped with a driver. For your moving needs, email us at sales@lchlogistics.com.sg or call us at (65) 6570 9560 or (65) 9224 9911.
Tags: 10 ft lorry rental, 14 ft lorry rental singapore, office relocation singapore, van delivery service, van delivery service singapore